San Pedro Ceremonies in Cuenca Ecuador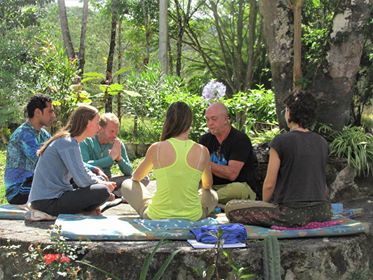 Ceremony days are Tuesday through Saturdays. They are held in the tradition of the southern Andes during the day. People arrive at 9:30 am. We drink at 10 am. Each participant is encouraged to find their own little space and be with the medicine. The more you are able to meditate or quiet your mind the farther the medicine will take you. Fruit salad is served around 2-3 pm. Dinner (vegetarian soup) is served around 6-7 pm. After dinner we lounge around, review the day, and do some angel card readings. Ceremony is usually closed about 8 or 8:30 pm. After that people can stay the night or call a taxi. We have lots of pillows, blankets, and mattresses for the overnighter. It is a very calm and safe place. Steve is a trained counselor and very experienced with San Pedro. He has done ceremony for over 3,000 people and drank the medicine himself over 500 times. You will be in good hands. There are always female helpers present during ceremony as well. This provides a nice balance. Come spend the day with the sacred medicine in a sacred container where you are: seen, supported, safe, and loved. The cost is $ 100.
One day ceremonies are available. Contact us for availability.

Send Us a Message
To inquire about ceremonies, please fill out the form below.